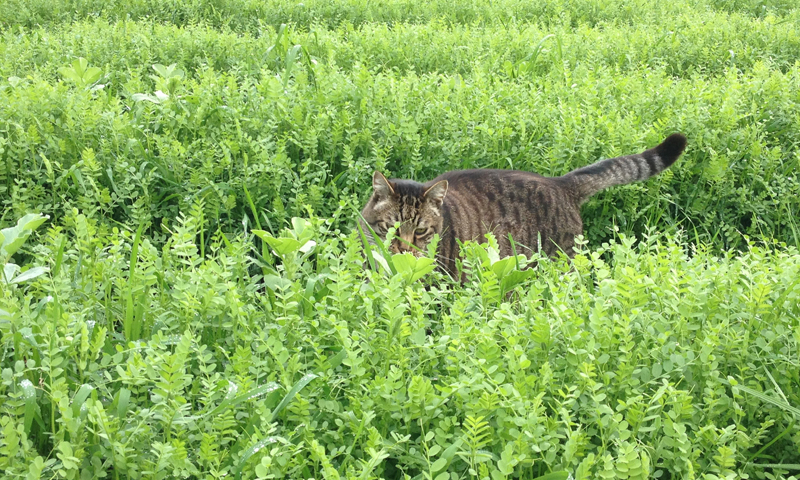 Over the years we have honed in on the varieties and types of plants that thrive in the coast's
long but sometimes tricky growing season. We want to set you up for success whether you're
buying food from us through our Community Supported Agriculture (CSA) program or choosing
from among the many plant starts we offer seasonally.
We sell plant starts and flowers from the farm on select days throughout the year. Please check
our events page for more details. We also sell produce to many local restaurants and you can
find our plant starts at Astoria Co-op in downtown Astoria. Produce, flowers and plant starts are
also available through our small CSA. Space is limited and spots fill up quickly each year.
Please send us a message if you are interested in learning more about the program.
A note about our growing practices:
At 46 North Farm we do our best to source organic inputs, soil, seeds, fertilizers and
amendments. but we have chosen not to go through the organic certification process. We
believe it is more important for our community to know that we are local and can be contacted
directly with questions about how any plant is grown and harvested.
If you have any questions about how we grow our plants or what we use, please contact us.
Meet Your farmers
Teresa Retzlaf
Gardening is something that has always brought me so much joy. I love growing nourishing food and beautiful flowers — and helping my community do the same. In 2003, I took a leap and decided to pursue a longtime passion for organic farming. I began working leased land on Oregon's North Coast and found myself part of a burgeoning, vibrant community of small farms and local food enthusiasts.
My dream took a major step forward in 2009 when my husband Packy and I bought land in Olney, a rural community just outside of Astoria. 46 North Farm was born!
Growing my own food and flowers has long been a passion, but the farm let's me truly put community at the heart of my work. At 46 North Farm, we believe food brings people together and farming can give back to the land.
Education is also important to me. I am a staunch advocate for the importance of local food and small farms in the Lower Columbia Pacific region. I want people to know where their food comes from, how it's grown and how they can start to grow it themselves. To that end, I have worked with local food organizations to increase awareness of what is available. I often speak at regional events about garden, farming and growing food and I co-host a twice monthly radio show, In Season, on Coast Community Radio KMUN Astoria 91.9 FM with gardener and artist Jessica Schlief. On the show, we talk about gardening tips and techniques and highlight the work of other farmers and producers in the area.